Tony Robbins' late mentor, Jim Rohn, once said: "Formal education will make you a living; self-education will make you a fortune."
Since getting on the path of Personal Development, I've certainly experienced this quote in my life. There is so much self-education you can do that is a million times more effective when it comes to creating great financial results compared to traditional, formal education.
You see, formal education was designed to create employees, not wealthy people. To create great financial success (or success in any other area), the greatest lesson I've learned is to learn from those who have succeeded before you. And the irony is that most wealthy people don't have any formal education, and those who do have hardly used it to create wealth and freedom.
For me, one of the most influence people in my life has been Tony Robbins. He's the most renown life and success coach in the world. For 30+ years he's studied successful people, has himself become a success, and he teaches others how to create success too. I've done various of his programs and attended Unleash The Power Within, which have all made a huge difference in my life.
In this post, I want to share 3 Tony Robbins programs which have allowed me to create the life I've always wanted…
Ultimate Edge
Understanding what drives you at your core is fundamental to creating whatever you want in your life. Many people are so caught up in their day-to-day problems, that they never get the chance to start working on the life of their dreams.
In the Ultimate Edge, you'll learn specific principles and tools that will help you align yourself with whatever result you want to create, whether it's health, wealth, love or happiness, and you'll discover what makes you tick so you have unlimited amounts of focus and energy for creating those results.
For me personally, I've used this program to get clear on exactly what I want in life, overcome procrastination, and eliminate limiting beliefs and fears I had that stopped me from taking action in my business. It's also allowed me to understand human behaviour, making my communication skills improve significantly and allowing me to successfully coach others in life and business.
>> Click here to learn more about Ultimate Edge <<
Ultimate Relationship Program
If you're looking to take your currently relationship to the next level or learn how to attract the perfect partner, this program is for you!
In this program you will learn the laws of love, principles and tools you can start implementing straight away that is going to allow you to experience something so amazing that you've never experience before with your partner.
For me, before I did this program, one of my greatest desires was to find the person I'd be spending the rest of my life with and have an extraordinary relationship with them. This program not only allowed me to become the person to attract my wife, Dacia; but now in marriage it's a program Dacia and I go to continually to take our relationship to the next level.
A huge lesson I learned from this program is that a real man makes a conscious effort to improve himself because his wife and family deserve it – and so does a real woman of course!
>> Click here to learn more about Ultimate Relationship Program <<
Living Health
If you're looking to get healthy and significantly increase your energy levels, this program will teach you how to do just that! But firstly, let me tell you my story.
Before I did this program, I was always feeling so sluggish due to a destructive lifestyle I was living. I'd go drinking with friends on the weekend, eat junk food way to many times a week, and to keep awake during work hours I'd drink coffee every couple of hours. My mood was never stable. One moment, I'd be up due to the caffeine and the next moment I'd be super grumpy. Whenever I had the chance I'd sleep in until 1pm and I'd still feel tired.
When I'd had enough, I realised I needed to do something about it. I had already attended Tony Robbins' Unleash The Power Within event and had learned a lot about health but I wasn't motivated enough to follow through. So when I decided that I was going to do something about it, I got the Living Health program and committed myself 110% to it.
And the results? WOW – just WOW! After a couple of weeks, I was experiencing HUGE amounts of energy (without drinking coffee). I clearly remember one morning I woke up, looked at my phone and it was 5:30am. This had never happened before! My body woke me up because I didn't need more sleep and I was super energetic. This got me hooked!
Happy to say that applying the principles from Living Health into my life has made a huge impact to my health, energy, focus, finances and relationships.
>> Click here to learn more about Living Health <<
If you're looking for change in your life, I highly recommend any of Tony Robbins' programs. However, here is a caveat: if you really want to experience greater results, you MUST implement the content. Reading, listening or watching to any of his material and not implementing it, will NOT allow you to create the results you want. This goes with any other Personal Development programs too.
Did you get value? Is so, I would greatly appreciate it if you commented below and shared on Facebook.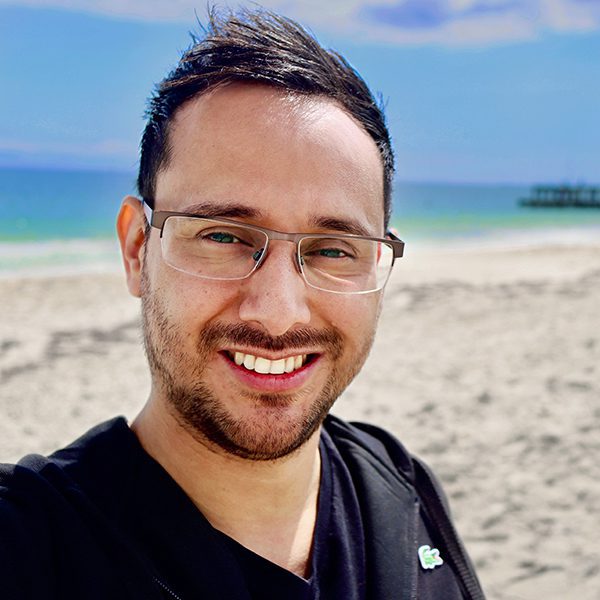 Alex Ford
Home Business &
Digital Marketing Trainer
Email: [email protected]
Have Questions? – Ask me on Messenger
P.S. Do You Have A Proven Step-By-Step Blueprint For Your Online Home Business Success? If Not, Check This Out (Unless You've Already Got Too Many Leads) – Click Here For Instant Access
If you enjoyed this post on Tony Robbins Programs feel free to share.