Learn how to find work you love so you never have to work another day in your life.
Are you doing something you love? When you go to work, is it something you enjoy or does it feel like a drag?
In this post I want to share how to do what you love so you don't have to work another day in your life. But before I get to that, let me share with you an experience I recently had.
A few weeks ago, I was speaking to a prospect and when I asked him what he's looking to achieve with a business of his own, he said that he knows people who work but it doesn't feel like work to them. He proceeded to tell me that he doesn't know the feeling of working without it feeling like work, and that he doesn't even know if that's possible. He said he's been working 60+ hours every week, is frustrated with his job and he doesn't love what he does – all he's doing is just working to survive.
When I heard this man's story, I related to it because it wasn't too long ago that I was in the exact same position – I was stuck behind a desk in a frustrating job that wasn't my passion. When I'd had enough, I set the intention that I wanted to do something I love so I no longer have to work another day in my life.
Today, I'm happy to say that I'm doing something I ABSOLUTELY love! My work involves helping others grow in their lives (hence why you're on this blog) through coaching, mentoring, blogging and vlogging. For example, when I got the idea for this post I was out and about bike riding with my daughter, so I decided to make a video about this topic (be sure to watch the video below) – and that's work for me!
But what I really want to share with you is 4 tips on how you can find work you love, so you never have to work another day in your life.
"Choose a job you love, and you will never have to work a day in your life."

– Confucius
Tip 1 – Don't make it just about the money
You may have heard from me before that money is neither good or bad. However, it's an essential part of our lives. Money gives us choices and, at the end of the day, it's freedom of choice that we all want. However, if you're not loving what you do, you're going to be unhappy for the rest of your life, no matter how much money you're making.
I've known a lot of people who work fly-in, fly-out jobs and, although they make OK money (relatively to a normal job salary), they're away from their family for weeks at a time. I know I wouldn't want to miss all the special moments of my daughter growing up because I'm away 4 weeks at a time and back for 1, just for the money. I also don't want that lifestyle to put a strain on my marriage.
For me, I want to be with my family! I want to share every special moment I can, just like we're doing. I literally capture every proud moment of my daughter growing up on my iPhone. I'm also writing this from the dining table while I watch her play in the living room just across from me; and we often go on overseas trips as a family while taking my business with me.
Now, working from home might not be for you, but the point is to not do it just for the money; rather, do it because it's something that you love.
Tip 2 – Find something you're passionate about
Be sure that whatever you do is something you're passionate about and that every morning you wake up excited because you're doing something that juices you!
Something I've learned is that when you do something you love, the money follows. Why does that work? Well, when you're excited about something, you'll be committed to learning, growing and doing whatever it takes to make it happen. Your energy levels will go through the roof and you'll feel pumped with so many empowering emotions that will drive you to succeed.
CAUTION: Be sure that whatever work you're passionate about is viable. The saddest person in the world is the owner of a vinyl record store working super hard to make it succeed, because his passion is records.
Tip 3 – Work harder on yourself than you do at your work
Focus on your personal development and growth. This is one part that many people miss and is why they don't get the results they want. Reading books on life, money and success is going to teach you what it takes to become successful in whatever you do. As Billionaire Warren Buffet says "The more you learn, the more you earn." Let me also say to you: the more you learn, the faster you'll find what you're passionate about.
Tip 4 – Work with a mentor
Having guidance from someone who already has the success you want is just as important as working on your own personal development. A successful mentor is going to see things in your life and business that you don't, therefore he'll be able to guide you to the point where you also have that success.
Take in mind, however, that it's not a mentor's responsibility to make you successful. He'll just be there to see where you're at and guide you so you can get from A to Z. In the end, it's your responsibility to take the information your mentor gives you and implement it into your life and business.
"Love what you do and do what you love. Don't listen to anyone else who tells you not to do it. You do what you want, what you love. Imagination should be the center of your life." – Ray Bradbury
I hope these four tips helps you get on the path to finding work you love – so you never have to work another day in your life.
Did you get value? Is so, I would greatly appreciate it if you commented below and shared on Facebook.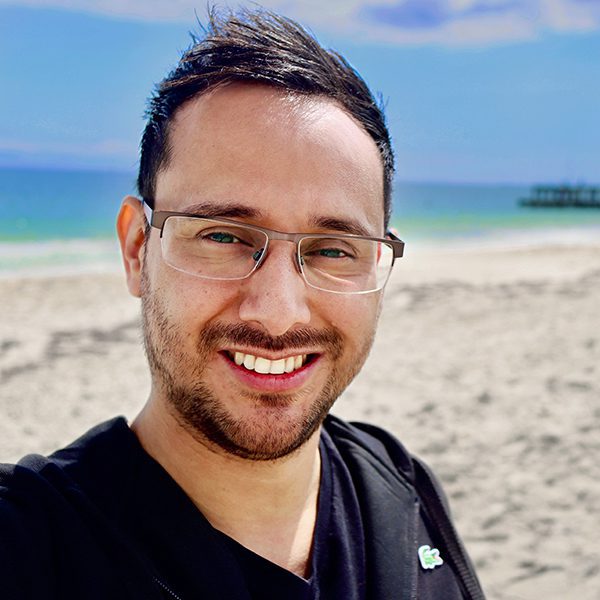 Alex Ford
Home Business &
Digital Marketing Trainer
Email: [email protected]
Have Questions? – Ask me on Messenger
P.S. Do You Have A Proven Step-By-Step Blueprint For Your Online Home Business Success? If Not, Check This Out (Unless You've Already Got Too Many Leads) – Click Here For Instant Access
If you enjoyed this post Finding Your Passion, feel free to share.