Want to know how to attract customers to buy your product online with ease? How would you like to consistently get new customers for your home business every single week without fail?
In this post, I'll share exactly how I attract multiple new customers into my business every week, and how you can do the same!
The Mistake Most Home Business Owners Make…
If you're in network marketing, affiliate marketing, or any other kind of home business, you might know that the stats of people getting new customers is very low. In fact, only about 3% of home business owners make money, while the other 97% struggle to make one sale.
Why is that?
Well, most people will join an opportunity where they don't get the education to build real marketing skillsets. They sign up and right away get told to do one of two things.
Make a list of friends and family and start calling them up one by one to sell their product or opportunity, and to keep calling them over and over until they buy.
Post spammy ads all over social media and "slide" into people's DM's to pitch their product or opportunity.
Unfortunately, the friends and family thing is not very effective, because they were never interested to begin with. And being spammy on social media or sliding into people's DM's turns most people off.
Especially when newbies say things like: "This is the best company on the planet, it's a ground-floor opportunity, we have the best products ever, we have the best comp plan, it's going to make you rich." Sound familiar?
And the bigger problem is that a lot of home business owners use these exact same ineffective strategies, and that's why it puts more and more people off.
If you're currently using any of these strategies, that's ok. We've all been there. In fact, I used to do some of that too before I learned the powerful attraction marketing secrets I'm about to share with you.
Attracting new customers is easy when you know how…
Seriously, your business can change very quickly. It will require some work in the beginning. But if you're committed to making it happen, and you're consistent, you could get there within a couple of weeks.
4 Secrets to Attract Customers Every Single Week…
Secret #1 – Network With People
It's so important that you're growing your audience on a daily basis. This means building your social media friends list or following with people you feel you have a connection with. There's nothing better that a friends list of pre-qualified prospects.
Growing your audience also means that you'll have people you can build relationships with, people that will get to know, like and trust you, and eventually LOVE you. And once they love you, you can put an offer out for your business… and BOOM! You'll have multiple people that will want to buy your stuff or join your business.
Secret #2 – Create Valuable Content
By creating valuable content, you will be SERVING your audience by giving them solutions to their problems upfront. Yes, for free!
If you're in health & wellness, you can create tips and tricks on losing weight, increasing energy, meal plans, etc.
If you're in the wealth niche, you can create tips and tricks on how to make passive income, how to start an online business, marketing strategies, money mindset, etc.
The more value you add to your audience, the more they will love you and will get closer to wanting to learn more about your business, buy from you, or sign up as a new member.
There are literally hundreds of ways to create content, but some ways include doing video content (live or pre-recorded), social media posts, blog posts, image quotes, and plenty more!
Secret #3 – Personally Connect With People
As you're growing your audience, creating content, and building relationships & trust, you can then start connecting with people personally (yes, on the phone or Zoom) by offering free 1-on-1 coaching calls, or using an application form where people can request to learn more about your business and/or products.
Connecting with people personally is amazing because it takes relationships to the next level, and you'll sign up A LOT more people just for jumping on the phone with them.
And as you build an audience that LOVES you because you've helped them upfront, the people you connect with on the phone will be of the highest quality… and will be more likely to buy your stuff or join your business!
Secret #4 – Create Bonus Offers
This tip is GOLD. So pay attention 🙂
Almost always, you'll have people that have taken a look at a sales video or presentation about your product or opportunity, but they haven't decided to buy yet. They're still on the fence.
When you have people in the pipeline, a great way to get them over the line is by putting together an irresistible limited-time bonus offer. The goal is to add SO MUCH value that they'll be desperate to get started! They'll jump right off the fence and sign up because they won't want to miss out on your bonuses.
The offer could be anything that adds massive value, helps them to get a result, and is in alignment with whatever you're selling. For example, it could be a couple of 1-on-1 60 minute coaching calls, free social media profile reviews, a pre-recorded training, a free book (or 2), a free meal plan, a free ticket to an event, etc.
Of course, you gotta get creative with bonuses. But when you add promotional offers into the mix, that's when your business will take off and you'll be getting an influx of new customers every week.
Conclusion
There you go, my friend. It can't be more simple than that!
If you implement this into your business and you do it consistently, frequently, and even daily… you can attract customers to buy your product or opportunity online every single week.
And of course, be rewarded with the money that comes with that!
Now that you know the 4 secrets, want to dive deeper and know exactly how to implement them in YOUR business?
If so, you may want to get my new FREE Book that reveals My Proven 7-Step System to Get Daily Leads & Sales for YOUR Home Business (Without ANY Paid Ads!) Click HERE Now!
Got value from this post? Then I'd LOVE for you to comment below and share on Facebook… Research has shown that as you share this blog post & comment below, the universe will bring amazing things to your life 😉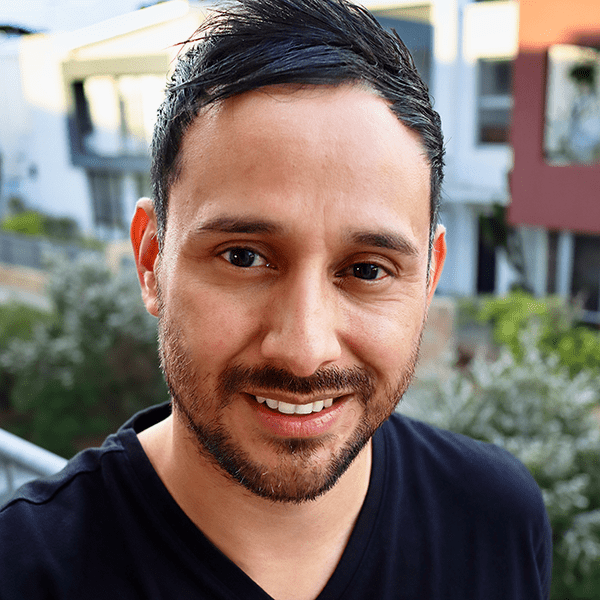 Alex Ford
Digital Marketing Trainer
Email: [email protected]
Have Questions? – Ask me on Messenger
P.S. Do You Have A Proven Step-By-Step Blueprint For Your Online Home Business Success? If Not, Check This Out (Unless You've Already Got Too Many Leads) – Click Here For Instant Access
If you enjoyed this post on How To Attract Customers, feel free to share.