So you're building an online business and you want to know what attraction marketing is, how it works, and how it can help you to get more leads & sales in YOUR business?
That's exactly what you're about to find out in this article!
But first, quick question for you…
What's your first reaction when a complete stranger tries to sell you their product or sign you up into their business?
One, you'd probably go with a hard "No."
Or two, you'll be a little kind and say "Let me think about it."
Sound about right?
Whether it's in person or online, this type of approach rarely works, if ever.
Why?
Because the truth is… NO ONE LIKES TO BE SOLD TO.
It's awkward and uncomfortable when someone you barely know pitches you an offer out of the blue. Why would you buy or join someone you haven't built a relationship with?
So how then should you market a product or service without turning people off and driving them away? Is there a way to become the hunted instead of the hunter?
The answer is "yes" and you can do this through Attraction Marketing.
Because the good news is, though people hate to be sold to…they LOVE to buy! And they'll buy from YOU if you do just a few things right!
What is Attraction Marketing?
Simply put, attraction marketing is a type of digital marketing where you provide valuable information to potential customers upfront… BEFORE trying to convince them to buy your product.
Attraction marketing is a strategy that aims to attract customers who are ready to buy, instead of pitching your product to anyone and everyone.
It works whether you're in affiliate marketing, network marketing, or any other kind of home business.
And the good news is it dramatically boosts your chances of making a sale!
So how do you provide value upfront? It's actually very simple…
This can be done in the form of content such as blog posts (like the one you're reading now), social media posts, images, or videos, just to name a few.
There's no question that there's a lot of competition in the online world.
As mentioned in a Forbes article, attention spans are becoming shorter and shorter. Which means you'll need to find ways to get people's attention FAST, so you can eventually put your products and services in front of them.
It changes the game when they already see you as highly credible before you ask them to pull out their credit card. When they look at you as a leader, and the person they want to follow… it flips the switch and becomes surprisingly easy.
In fact, in many cases they'll ask YOU how to buy your products once you get this ball rolling.
Bottomline, Attraction Marketing is built on the premise of you becoming the hunted instead of being the hunter. With attraction marketing, you don't need to chase customers because they'll be the ones coming to you.

The Benefits of Attraction Marketing
Apart from increasing the chances of a sale, attraction marketing comes with other benefits that can help your brand achieve its goals.
1. It reduces rejection BIG TIME!
Let's face it. Rejection is no fun. Having people say no over and over is the fastest way to get burnt out, and stop enjoying building your business.
Wouldn't it be better if you could cut your rejection down to a minimum, to where more people are saying YES more often than no?
That's what happens when you prove to them that you're already valuable, and that you've got more of what they want and need.
PLUS, with attraction marketing, ONLY the people who are already interested in what you have are coming to you. No convincing, just proving that you're the person that they should spend their money with!
2. You Build Know, Like, and Trust!
One of the things I've learned about building an online business, is that people like to deal with people instead of dealing with a business. Even better when it's someone they know, like, and trust!
Which also happens to be critical when it comes to making a sale!
People feel more comfortable speaking to a person instead of receiving generic replies. The more they feel they know you, the better the chance they'll buy from you.
By providing value and helping them solve a problem or alleviating a pain-point, customers will begin to LIKE you… because they know they can count on you.
You'll also begin to gain their TRUST, because the value you're giving them is panning out. They're taking baby steps toward their goal… because of YOU!
Think of that friend or confidante who always gave you sound advice. More often than not, these people already give you words of encouragement even before you ask, right?
This is why you trust them, and it's no different with brands that look to share value first before asking you to buy from them.
Would you buy something from someone you don't trust?
3. It positions you as an expert in your marketplace
It's safe to say that for a brand to continue to thrive, it needs to have an audience. It needs to have loyal followers who will continue to buy whatever the brand has to offer.
While finding new leads is critical, having a solid following behind you makes a world of difference because you already have these people's trust. This means when you get a reduction in lead flow, your business won't be immediately at risk.
These followers look up to you and regard you as an expert which can help boost your reputation and thus, attract more customers and future clients.
4 Steps to Implement Attraction Marketing
Now that we've established how attraction marketing can help your business, it's time for you to put it in motion.
Below are some of the key steps you need to follow so you can implement an attraction marketing strategy that works.
1. Brand "YOU Inc."
We mentioned earlier how people like dealing with people. Which is why instead of branding your business, you need to brand "YOU Inc."
Chances are there are millions of marketers offering the same product as yours and the only unique thing about you, is YOU. Not your product or your offer, but YOU. So use it to your advantage.
Be the leader they're looking for, because companies may come and go but you'll be here to stay. Branding your company is not a smart choice because people will run away as soon as they see a company logo.
If they see a person who is willing to share valuable information and answers to their questions, they'll be more likely to start following you. And when the time is right, they'll buy whatever it is you have to offer.
2. Define your audience and understand their pain points
Before you start marketing your business, it's important to have a clearly defined audience.
Because there's no need to share value with people who won't buy from you. That's a waste of your precious time.
One of the biggest mistakes business owners make is thinking that everyone is their target market. That it's a numbers game. The more entries you send, the more chances of winning, but it doesn't work that way in business.
Before you begin, it's vital to come to grips with the fact that not everyone is going to want your products, or join your business.
But there is a segment of the population that fits it to a tee. This segment is what you need to identify, because you don't have to convince them they need it. You just have to, again, show them that YOU are the one they should buy from.
Which is why you've provided all that value!
So do your due diligence researching your target audience. Figure out what their biggest challenges are… because these are the things they'll be looking to YOU for the answers to.
3. Create valuable content that serves your audience
It's important to establish that your product may not have all the answers to your audience's questions, but this doesn't necessarily mean that you can no longer help them because there are other avenues where you can do this.
Creating helpful and value-packed content is one of the ways to serve and address people's problems. This can come in many forms such as blog posts, videos, and social media posts, just to name some.
Just make sure that the content you produce is built not just to entertain, but to educate as well. And one of the biggest keys is to publish content consistently.
More importantly, it needs to provide your audience what they want.
If your audience belongs to the health and wellness industry, make sure to provide content they can apply every day like exercise videos, meal recipes, or any other information that will help improve their health.
4. Sell to your audience effortlessly
Once you're done branding yourself, figuring out who your audience is, and providing valuable content, people should now be seeing you as a credible leader and authority in your niche.
People are going to trust any recommendation you make much like a friend who recommends a movie he or she has seen. You're likely to watch that movie too because you trust that person, right?
Attraction marketing is most effective when you've reached that point when you've already built a relationship with your audience.
By then, you can sell anything to them as long as it adds value and solves their problems.
If you're in the health and wellness niche, you can create content that revolves around weight loss or healthy living. If you're in finance, you can offer content that will help them come up with multiple income streams or ways to protect their wealth.
Because you've already gained your audience's trust, they're more likely to buy the product, business, or course you recommend.
Selling becomes effortless because people will approach you about your offer instead of you chasing them.
You can do all these on any platform whether it's social media, video, webinars, or email marketing. The key to attraction marketing is gaining people's trust because once you have it, all you have to do is present your offer and they'll come running to you.

Final Thoughts on Attraction Marketing
Attraction marketing is all about building relationships and earning people's trust.
With the right audience and right content, establishing authority and making a sale shouldn't be as difficult as when you do things the old-fashioned way.
The steps provided should give you a head start in implementing your own attraction marketing strategy so you can start growing your business and taking it to the next level.
Perhaps the more important question is… ARE YOU READY?
If you're ready to take the next step, get my new FREE Book that reveals My Proven 7-Step "Attraction Marketing" System to Get Daily Leads & Sales for YOUR Home Business (Without ANY Paid Ads!) Click HERE Now!
Got value from this post? I'd LOVE if you would comment below and share on Facebook… Research has shown that as you share this post & comment below, the universe will bring amazing things to your life 😉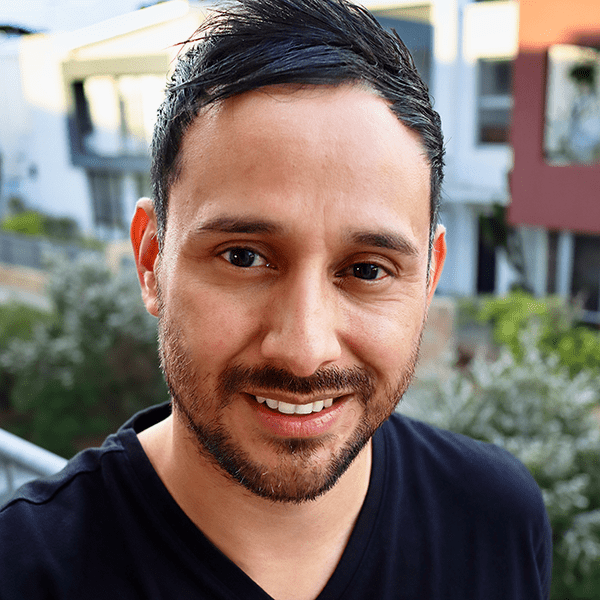 Alex Ford
Digital Marketing Trainer
Email: [email protected]
Have Questions? – Ask me on Messenger
P.S. Do You Have a Proven Step-By-Step Blueprint for Your Online Home Business Success? If Not, Check This Out (Unless You've Already Got Too Many Leads) – Click Here For Instant Access
If you enjoyed this Attraction Marketing post, feel free to share.